A chain of Caribbean restaurants and bars signs up for Brindleyplace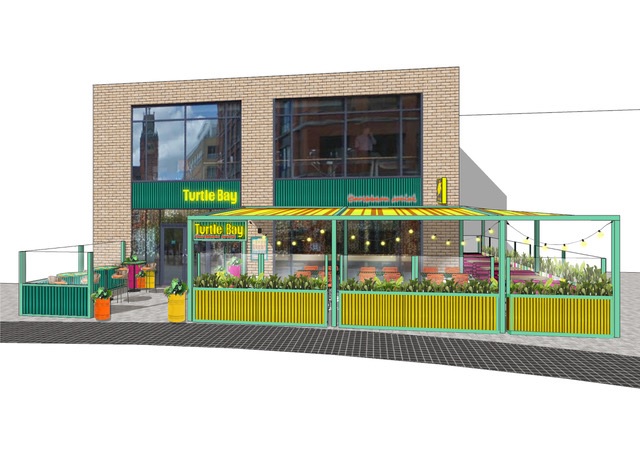 Caribbean restaurant and bar chain Turtle Bay is set to open at 10 Brindleyplace in Birmingham.
CBRE Investment Management has leased 4,465 square feet to the company, which will open its final location in mid-September, creating 50 jobs.
10 Brindleyplace is undergoing a £40m return to the frame makeover which will open this summer.
Nick White, Director of CBRE Investment Management, said: "We are truly delighted to welcome Turtle Bay to 10 Brindleyplace. Creating an inclusive wellness space with strong environmental and social credentials for our occupants and the wider community to enjoy aligns strongly with what we are creating at 10 Brindleyplace – a sustainable office space that encourages and combines work and leisure.
Steve Robinson, Chief Financial Officer of Turtle Bay, said: "We are very pleased to be able to bring Caribbean Good Times to even more people in Birmingham by opening a second location, this time in Brindleyplace. We will shortly be looking to recruit highly engaged and dynamic team members in bar, floor and kitchen roles; if you are interested, please contact me.
With the creation of 210,000 square feet of Grade A office space, 10 Brindleyplace will provide one of the largest office floors available in Birmingham, at over 27,000 square feet, and will also be the largest overall development of city offices to be completed in 2022.
CBRE and Savills are acting as joint agents for the office space.