Adrian Forte Shares 'Yawd' Jerk Marinade Recipe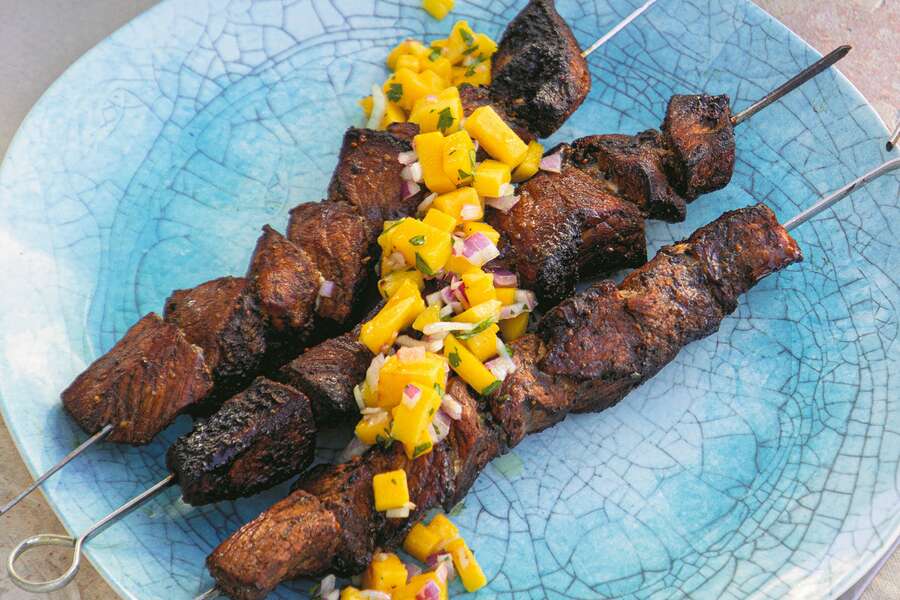 It's easy to associate Jamaican cuisine with jerk flavor, but few actually consider its deeper meaning. In fact, jerk is not a seasoning or marinade at all, but rather a technique of smoking an ingredient over chili wood and charcoal.
For Toronto chef Adrian Forte, jerk is a memory. Raised by a religious family in Kingston, Jamaica, he didn't have the opportunity to experience the city's nightlife. But after leaving her aunt's church every Friday night, her family would walk around and see the street lined with jerk vendors, everyone eating and drinking before heading to the dances.
"We were driving to the jerk pit and you would see women with long nails, lots of jewelry, big hairstyles and the men outside, posted with rolled up jeans drinking Dragon Stout," Forte recalled. "There were all these different vendors selling jerk chicken, and we were eating it on foil with hard bread and roadside gravy. I just remember the smell was so captivating and aromatic. When I eat jerk chicken, done right, it brings me right back.
Forte channels that same transformative experience into her first cookbook, yawd. In his book, the Top Chef Canada alum offers over 100 recipes inspired by modern versions of Afro-Caribbean cuisine, the foods he is rooted in and eventually found his way back to.
Coming from "very humble beginnings", as Forte puts it, his maternal grandmother made sure that every man in the family knew how to handle himself in a kitchen. "The joke she always made was that if you can cook, you could be an award or trophy husband," he laughs. When he was too young to operate the propane stove, Forte was in charge of peeling the vegetables, seasoning the meat and washing the rice.
When he turned 12, Forte switched to the charcoal grill in the backyard, making a fire with cinder blocks and cooking after school with his friends. "In Jamaica we call it 'walking a boat' which is basically potluck and all my friends would bring something," he says. "After we finished playing barefoot football and cricket, we would gather our money and buy different ingredients. We would buy rice and flour and make dumplings or brown chicken stew.