Beef patties: Jamaica's unique pastry recipe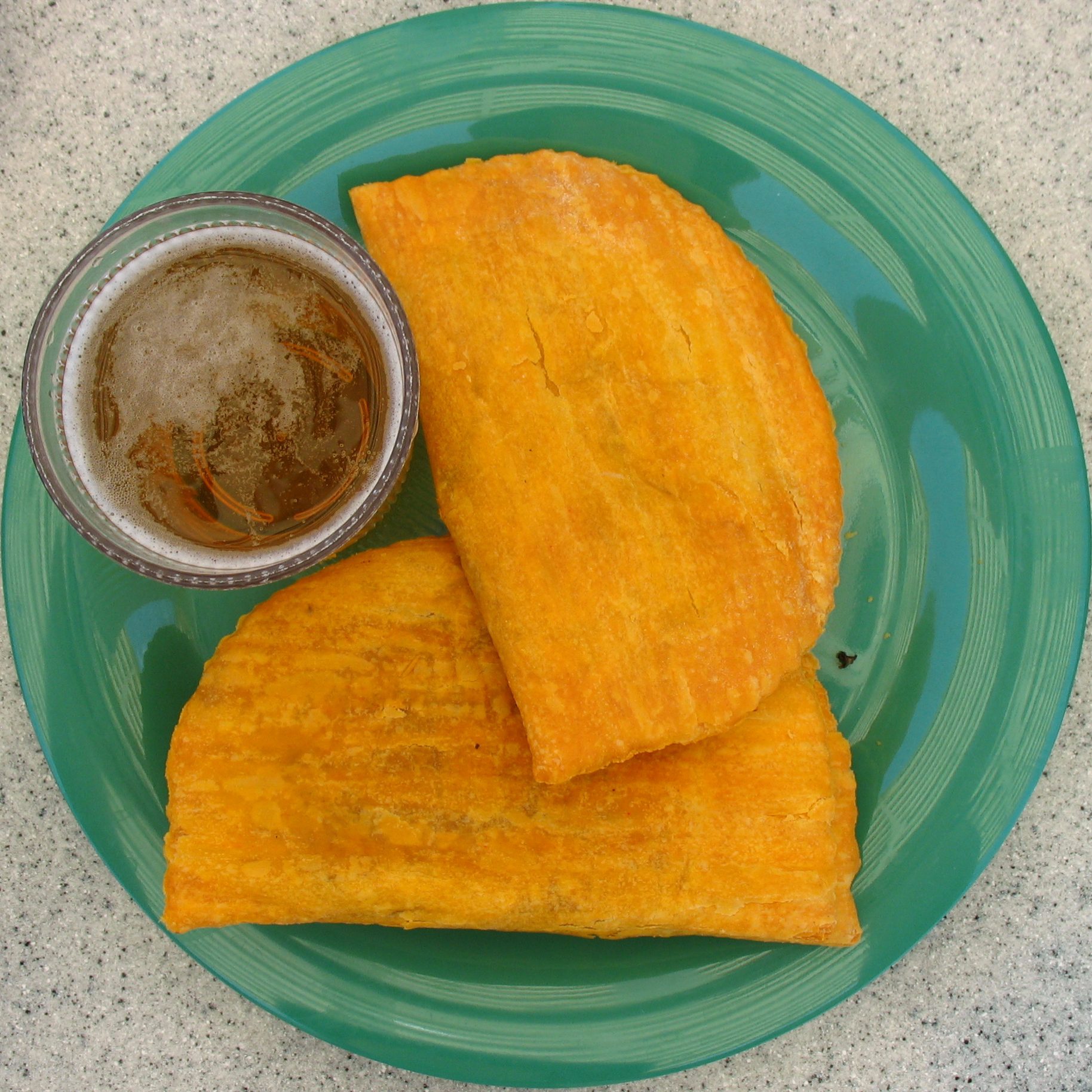 By Chef Minna Lafortune
The Jamaican patty is a pocket of baked puff pastry that is filled with cooked seasoned ground beef or ground chicken, curried goat, ground pork, lamb or vegetables. It is a savory snack that has evolved since the Cornish pastry was introduced to the Caribbean.
It is a popular snack in Jamaica and can be found in several metropolitan cities around the world, especially where Jamaicans and other Caribbean nationals live. It is often eaten with a slice of plain hard dough bread or with coconut bread. Coco bread is a specially prepared plain bread that is paired with Jamaican patties. I love all the different types of pancakes, they are delicious!
This recipe makes 10-12 Jamaican beef patties. Enjoy!
Ground beef filling
½ lb lean ground beef
1 tablespoon oil
1 tablespoon chopped onion
¼ teaspoon green thyme leaves
1 tablespoon finely chopped shallots
1/8 Scotch Bonnet pepper, chopped to taste
Salt to taste
¼ teaspoon black pepper
¼ cup breadcrumbs
½ cup water/beef broth/or chicken broth
How to prepare
In a Dutch oven or heavy skillet, sauté the onions, green onions and scotch bonnet pepper. Add ground beef, salt, black pepper and thyme and mix well. Brown the meat for about 10 minutes, stirring occasionally. Add the breadcrumbs little by little, mix all the ingredients well. Add water or beef or chicken broth and cook for about 15 minutes over low heat. Remove the (wet) filling from the stove and allow to cool. Preheat the oven to 400 degrees F.
Read next: How to Make Duckunoo (Jamaican Blue Draws)
Puff pastry
2 cups all-purpose flour
1 tbsp curry powder
1 teaspoon of salt
1 ¾ sticks (14 tablespoons) cold unsalted butter, 11 tablespoons of this cut into ½-inch cubes
5 to 6 tablespoons of ice water
Mixture of eggs and water (to be prepared as needed)
Method
Sift flour, curry powder. Mix the salt and half of the butter cubes with your fingertips until the mixture resembles cornmeal. Add 5-6 tablespoons of ice water and stir gently with a fork until incorporated. (Do not overwork the mixture, the dough will be tough.)
Shape the dough into a ball, then flatten it into a rough 5-inch square. Place in plastic wrap and refrigerate for 30 minutes.
Roll out the dough on a floured surface with a floured rolling pin into a rough rectangle 12 by 9 inches (1/3 inch thick). Lay out the rectangle with one short side closest to you. Cut the remaining 3 tablespoons of butter into very thin slices and arrange them evenly over the dough.
Fold the dough in three. Turn the dough over and roll it out again into a rough rectangle 12 x 9 inches (1/8 inch thick). Fold like a letter, place in plastic wrap and refrigerate, then for 1 hour. Let the dough soften at room temperature for about 30 minutes before rolling it out.
Cut the dough into circles using your palm as a guide for the width of each circle.
Place 1 to 2 tablespoons of filling on half of each circle.
Moisten the edges of the dough with water and fold the circle of dough over the meat filling.
Pinch the edges closed with a fork. Lightly brush the dough with the egg and water mixture.
Bake on a lightly greased baking sheet for 30-40 minutes or until pastry is golden brown.