Caribbean Sorrel Recipe (Spicy Hibiscus Water)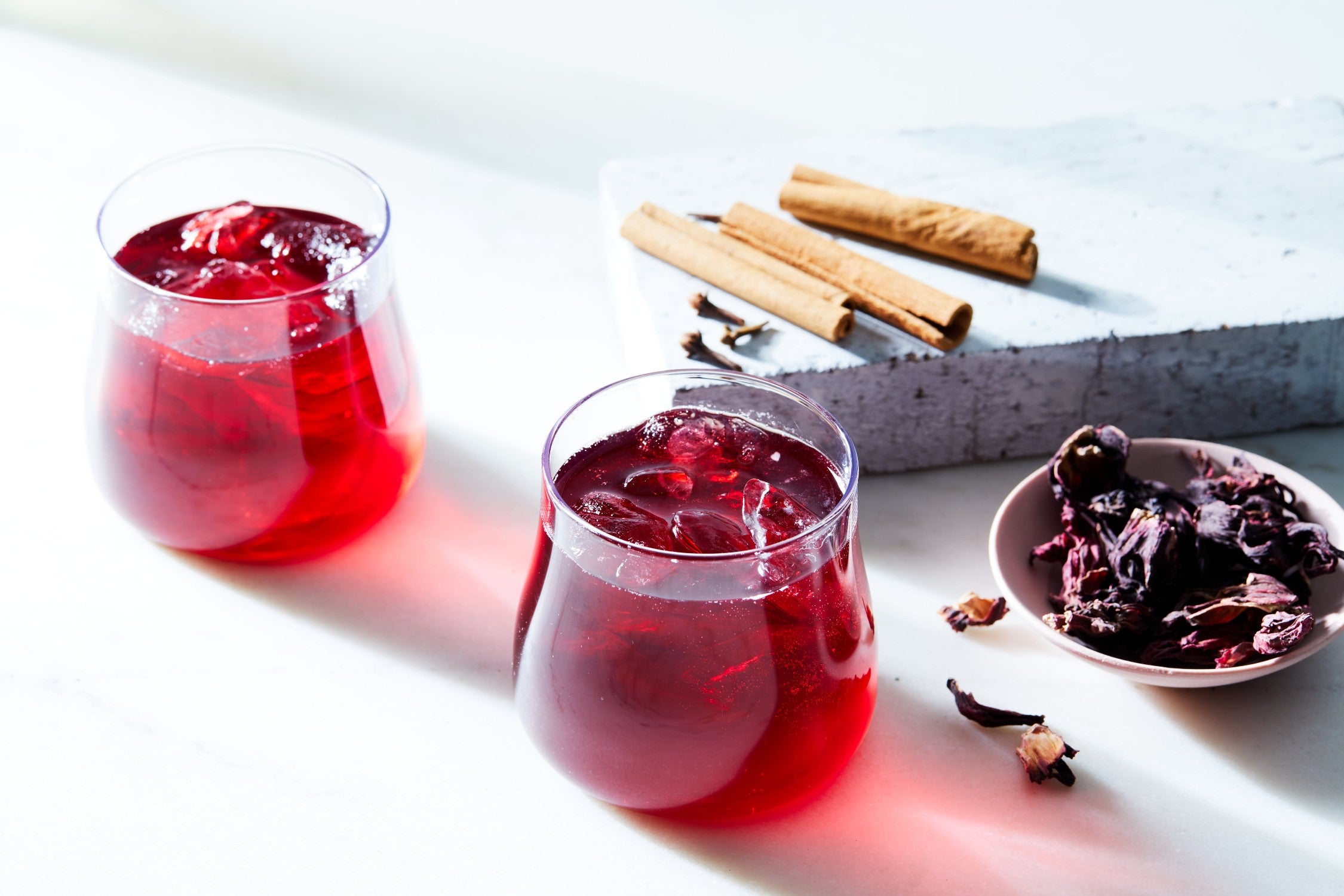 Not to be confused with the tart leafy green of the same name, sorrel is what Jamaicans call hibiscus. Here, the sepals of the dark pink flowers are infused with soul-warming spices and sugar to make a heady, floral drink.
Featured in "From Jamaica to Senegal, this purple infusion reigns supreme."
caribbean sorrel
Caribbean Sorrel Recipe (Spicy Hibiscus Water)
Yield: gives 5 cups
Time:

1 hour, 15 minutes
Ingredients
2 cups loosely packed dried hibiscus flowers

3 cinnamon sticks (preferably Vietnamese or Indonesian)

1 C. cloves

2⅓ cups of sugar
Instructions
In a medium saucepan over medium-high heat, toast the cinnamon sticks and cloves, stirring constantly, until fragrant, about 1 minute. Pour in 4¼ cups of water and the sugar and boil until the sugar dissolves. Stir in the hibiscus, then turn off the heat and cover to steep until deep pink, at least 45 minutes.

Strain the sorrel, discard the solids and let cool to room temperature. To serve, pour ¾ cup syrup into a glass over ice, then add cold water, seltzer water or ginger beer to taste. Leftover syrup can be stored in a jar in the fridge for up to 2 weeks.