Jamaica Pon Di Road Best Caribbean Food in Houston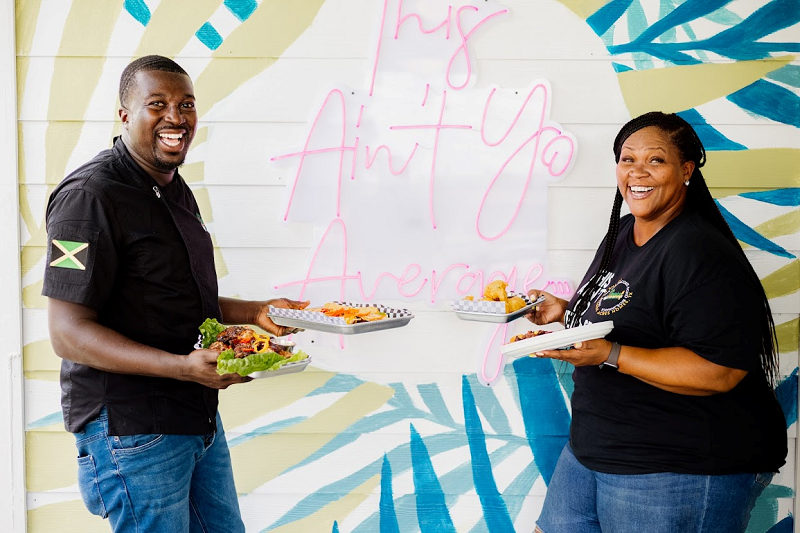 The chef and owner of Houston's Jamaica Pon Di Road, Gareth, was born and formally trained in Jamaica. This coined their catchphrase "We ain't Jamaican FAKIN!" Jamaican cuisine includes a variety of spices heavily influenced by the African Diaspora and Southeast Asian culture. After his training Gareth started working in fine dining and 5 star restaurants like Sandals Royal Plantation, Grand Lido Braco and Riu Hotel.
Fast forward 14 years and he is known as Chief G in North Houston, Texas. As the owner of the Jamaica Pon Di Road Food Truck, his team is ready to serve the Greater Houston area some of the best food on the island and live the American Dream! They do a lot to give back. Chief G and his wife have a hungry and homeless community in the Houston area as well as the missions in Jamaica. They worked with a program called Church Under the Bridge on Saint Charles Street in the Third Ward. They are looking to start a hunger and homelessness awareness program in the Acres Home area. Feed the homeless once a week.
Houston Mayor Sylvester Turner attended the dedication of Jamaica Pon Di Road and presented them with a proclamation.
Plus, they were named one of the best places to eat by the Houston Chronicle.